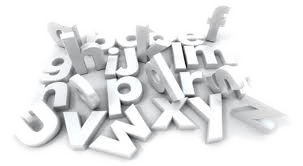 GLOSSARY
Advice: A recommendation about the most suitable mortgage for you made by an adviser who is regulated by the Financial Conduct Authority.
Annual statement: A statement from your mortgage lender, sent every year, showing among other things what you've paid and what you still owe.
Approval in principle: A certificate which some lenders will give you that shows the amount they will probably be prepared to lend you. This is not a guarantee, but can be helpful when signing up with estate agents.
APRC: Annual Percentage Rate of Change. This shows the overall cost of a loan, taking into account the term, interest rate and other costs.
Authorised firm: A firm that has permission from the Financial Conduct Authority to carry out regulated activities.
Buildings insurance: Pays the cost of repairing or rebuilding your home if it is damaged by unforeseen events (as detailed in the insurance policy).
Buy-to-let mortgage: A loan you take out to buy a property which you intend to rent to tenants.
Capital: The amount you borrow to help buy your home.
Contents insurance: Covers the cost of replacing possessions lost or damaged due to unforeseen events (as detailed in the insurance policy).
Cover: The protection given by insurance.
Credit scoring: A system used by lenders to help them decide on whether or not to grant a loan. Depending on the type of loan this process may be used on its own, or in conjunction with other considerations. Credit scoring works by awarding points to the information you provide on your application form and to the information recorded on your credit report (held by a credit reference agency).
Critical illness cover: Insurance that pays a lump sum if you're diagnosed with a specified critical illness covered by your policy.
Deposit: The amount of money that you're putting into buying a home (not including the mortgage money you're borrowing).
Direct debits: Payments made on a regular basis (for example, for your gas and electricity) taken directly from your account on an agreed date. You arrange this with your supplier and give them your bank details.
Discounted mortgage: This has a discounted variable rate of interest for a set period, after which the rate will increase.
Early repayment charge: A charge you may have to pay if you break off a mortgage deal – by paying it back early and/or moving to another lender.
Excess: The amount you agree to pay before your insurer pays the rest of the bill (for example, the first £100 of a claim).
Exclusions: Things that your insurance will not cover.
Fixed rate: An interest rate that is fixed (ie it doesn't move up or down) for a set period of time.
Financial Conduct Authority: The Financial Conduct Authority – the UK's financial services regulator.
Interest: The charge made by lenders when you borrow their money.
Interest rate: The figure that determines how much interest you pay.
Interest-only mortgage: A mortgage where you only pay the interest charges of the loan each month. This means you are not reducing the loan amount (or capital) itself, and this will need to be repaid in some other way.
Key Facts documents: Standard documents that all authorised lenders and brokers must give you to explain their services and details about the mortgage you're interested in.
Income protection (or permanent health insurance): Insurance that pays you a monthly income if you're unable to work due to illness or injury, until you are able to return to work, or retirement, whichever is the sooner.
Loan-to-value: The percentage of money you want to borrow compared to the cost of the property.
Mortgage: A loan which is secured against your property.
Mortgage broker: A mortgage broker helps you understand the various mortgage types and deals available to them. A mortgage broker may recommend a mortgage for you or they may provide you with information to enable you to make your own choice.
No claims discount: A discount if you haven't made a claim on your insurance policy within a specified period of time (for example 3 years) but it does not mean the premiums to which the discount is applied do not rise.
Policy: The details of what your insurance covers, what it doesn't, and what it costs, normally provided separately.
Premium: The amount your insurer requires you to pay for insurance.
Private medical insurance: Insurance that pays for you to receive private medical treatment.
Remortgaging: The process of changing your mortgage for a different one, without moving home.
Repayment mortgage: A mortgage that pays off both the home loan and the interest at the same time. Make all the payments and the mortgage will be fully repaid.
Schedule: The specific details of what's covered, and what's excluded, by a policy.
Stamp duty: A tax which home buyers must pay on properties above a government set figure.
Standard variable rate mortgage: A loan at the lender's normal mortgage rate – ie without any discounts or deals.
Standing orders: An arrangement for a payment to someone to be made direct from your account on a regular basis (for example, to pay bills or a regular allowance to a student son or daughter). You arrange this with the bank.
Secured: A mortgage is a secured loan on your home; this means that if you fail to repay it, your lender may be able to sell your home to get its money back.
Survey: A report on the condition of the property you are planning to buy.
Tracker mortgage: A mortgage with an interest rate linked to a particular base rate, which it moves up and down with.
Term: The length of your mortgage.
Term insurance (or term assurance): Life insurance giving protection for a specific amount of time (the 'term').
Valuation: A brief inspection, for the benefit of your lender, of the home you hope to buy. This is to make sure they are not lending more than the property is worth and that the property is suitable security for the mortgage, but this will not tell you if it is a good or bad buy. For your own peace of mind, you may want your own survey.
Variable interest rate: Interest rates offered by banks and financial institutions on loans or deposits which are liable to change according to circumstances. For example, a movement in the interest base rate set by the Bank of England would usually be an influence.

Need help? Give us a call or request help by sending us a message through our contact page.
Simply click on the Contact us tab to the right.