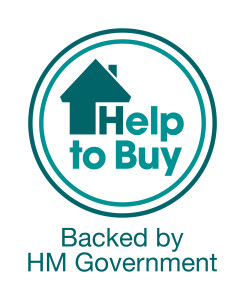 Help to Buy is a Government backed initiative to help first time buyers and those people wanting to move to a larger property or to purchase a larger property with as little as a 5% deposit.
The equity loan scheme which is available for new-build property.
Equity Loan – launched in 2013, this scheme offers the opportunity to borrow an additional 20% of the purchase price from the Government via a low interest loan which has no repayments for the first 5 years. At the end of the 5 year period, the loan then becomes repayable over the remaining term of the mortgage and interest is then charged. Lump sum payments can be made towards reducing the equity loan with the guidelines of the scheme.
This scheme is only available in England for new-build properties up to a maximum value of £600,000 and only applies to property being built by house-builders who have registered and been approved by the Government. Most national and many local house-builders are approved.
To qualify for an Equity Loan Help to Buy Mortgage, you must have a minimum deposit of 5% plus additional funds to pay for stamp duty, legal and other costs and qualify for a mortgage for the balance of the purchase price from a lender who is participating in the Help to Buy scheme. You cannot be the owner of an existing property.
It's very important to understand what is best for you –a Help to Buy mortgage or a standard mortgage. We are experts in providing you with the best advice to ensure you make the right choice. We recommend an initial meeting when we can understand your requirements and advise you accordingly.
We will charge an engagement fee of £ 99 at agreement in principle stage and then a broker admin fee of up to 1% of the mortgage advance. This is payable on application. The amount we will charge will depend on the amount of research and administration that is required. 
Your home may be repossessed if you do not keep up repayments on your mortgage

Need help? Give us a call or request help by sending us a message through our contact page.
Simply click on the Contact us tab to the right.