What exactly is inheritance tax?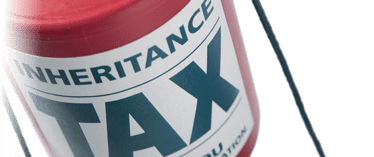 Let's dispel a myth right here and now. You don't have to be super rich for your estate to be subject to Inheritance Tax (IHT) after you die. Currently IHT is levied on everything you leave over £325,000 (2017/2018). This includes more than just your home but also the following items which can quickly add up.
Your investments and savings
·                    Your car
·                    Your furniture and personal effects
·                    The proceeds of your life insurance (unless it is written in trust)
The rate of IHT is 40% for everyone. The tax is paid by those that inherit – and is deducted from the estate on death – so Inheritance Tax is relevant whether you stand to gain an inheritance or you plan to leave one.
Should you have a need for estate planning you will be referred to a third party provider. Neither Envision Financial Solutions nor First Complete Ltd is responsible for any advice provided by a third party.
Estate Planning is not regulated by the Financial Conduct Authority we are not authorised via PRIMIS Mortgage Network to advise on them